You want to know
more about yourself?
You like questionnaires?
Then you are on the right site!

I am personally someone who fills in every questionnaire, no matter how nonsensical. So what could be more obvious than to create a questionnaire for the topics that interest me and with which I have worked intensively.
Spiral Dynamics.
I encountered a theory many years ago that is useful not only for the personal development of the individual, but also for that of companies and entire societies. Just as the spiral as a form occurs everywhere on our planet, so development takes place in spirals. A development in which, on the one hand, the connection to the lower levels continues to exist, and in which, on the other hand, not only the immediately following levels but also the next levels can be recognised. With my questionnaire you have the possibility to assess yourself in relation to this development. Of course there is also an explanation for the result.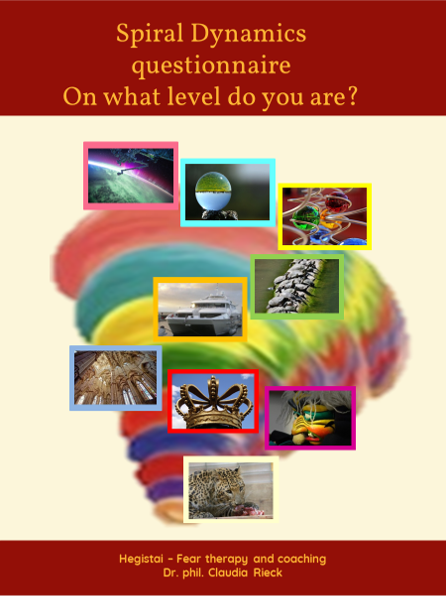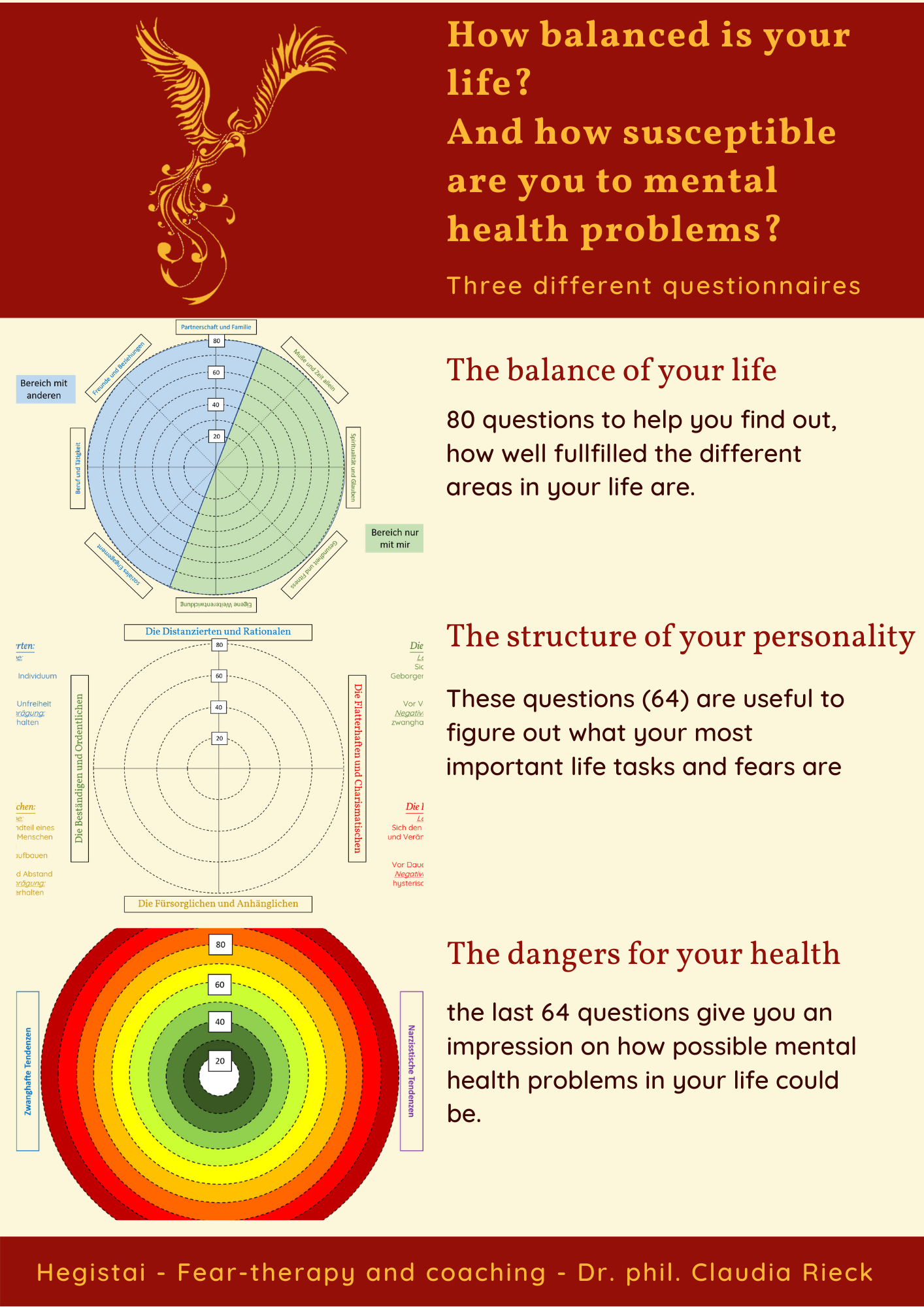 Balance of your life – detailed variant.
There are a number of tests on life balance circulating on the net. This one is mine. It was important to me to really cover all aspects of your life and to make sure that your subconscious doesn't cheat with double questions. 🙂
I am currently looking for an online tool where I can process my questionnaires. Until then, you have to use the paper evaluation, but I promise you that it will be worth your time.
For women only: which stage of life are you in?
In this questionnaire I have tried to relate the female archetypes that are obvious to me to the age or phase of life of a woman. Our society, which is focused on youth, result in that, contrary to our biology, we either do not want to grow up or not want to grow old.
There are clichés associated with the archetypes, but you will of course receive an explanation booklet for this too.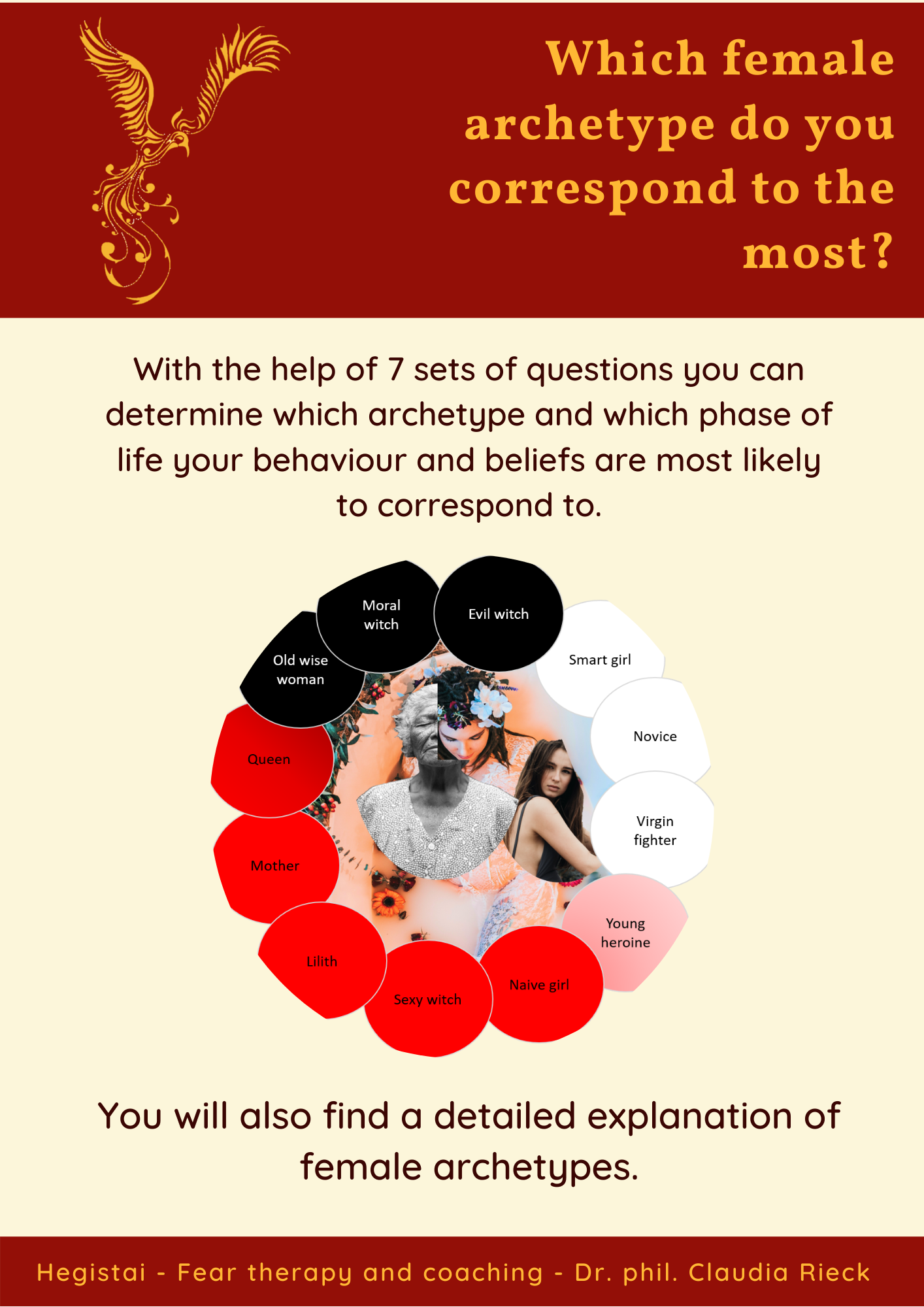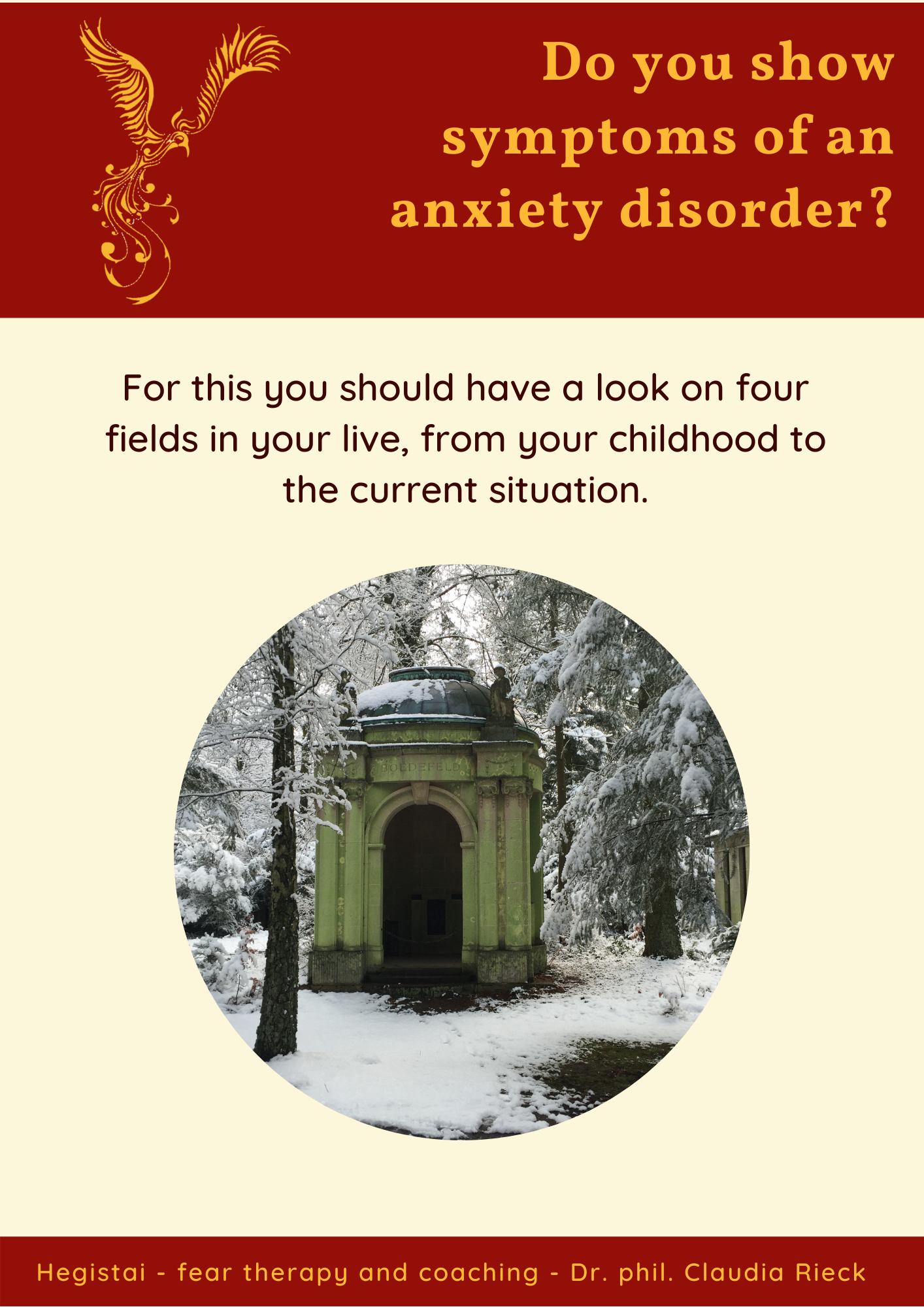 Your fears and your personality.
Fear seems to be the predominant problem in our society. Not only is the number of people suffering from an anxiety and panic disorder increasing every year, but fear is linked to all other mental disorders. And it is not only people with diagnosed mental disorders who complain of anxiety.
Here you will find a questionnaire where you can figure out what kind of anxiety you have, what level it is and whether you should do something about it (at least prevent it).